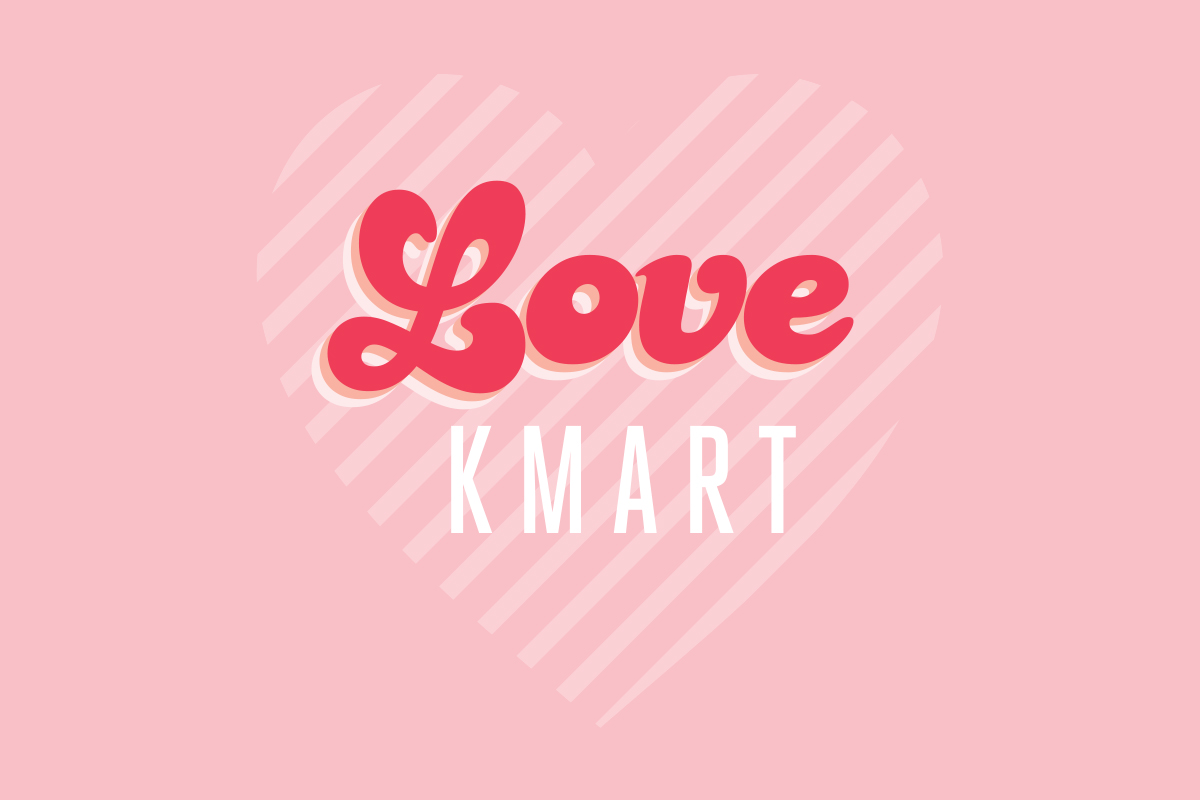 We love our Kmart. It's super easy to access with free undercover parking and travellators that take you straight to the store entrance – 7 days a week. Here's more reasons to Love Kmart Morayfield, Low Prices for Life;
Scroll Instagram long enough and there's a good chance you'll stumble upon a Kmart hacks account with hundreds of thousands of followers. The discount department store has become something of a cult favourite among shoppers – particularly Mums and Millennials – who eagerly share styling inspiration, DIY tips and product reviews on social media pages and in Facebook groups.
And fair enough – Kmart is a treasure trove. You walk inside with a list of things you need only to discover everything you didn't know you wanted – but now also need. Whoops!  It's easy to understand the popular meme floating around: "one does not simply purchase only one item at Kmart".
If you're reading this, there's a good chance you're already a Kmart lover so we'll cut to the chase and tell you why we humbly think Morayfield Shopping Centre's Kmart is the best Kmart north of Brisbane.
Of course, the Morayfield store stocks all of Kmart's incredible homewares and kitchen goods, fashion, clothing and footwear for the whole family, an amazing selection of beauty, health and wellbeing products, stacks of toys, books and games for kids and adults, plus electronics and home entertainment.
There's also outdoor fun from sporting equipment to camping needs. Your furry friends are looked after too with chic new beds, outfits and toys. And if you're having a party, find loads of cute, themed decorations. Did we mention candles? You will lose time in the candle aisle.
In our biased opinion, Kmart Morayfield has the friendliest and most helpful staff. Plus you'll find bonus facilities like Layby and a Photo Centre, with Click & Collection available as well.
Since it sounds like you'll be filling a trolley with goodies, it's lucky Kmart Morayfield is super easy to access with free undercover parking and convenient escalators that take you straight up to the store entrance.
One thing most people don't know is that Kmart Morayfield rolls out a low sensory experience called 'Quiet Space' every Wednesday from 3.30pm-5.30pm. Reduced noise, lighting and distractions turn the store into an accessible and inclusive environment for all customers to enjoy. It's one of only a handful of stores that offer this experience, and you can view a sensory map to plan your visit at https://www.kmart.com.au/quietspace

Once you've finished getting lost in homewares, planning your next Kmart hack and choosing which scented candle to bring home, Morayfield Shopping Centre has plenty to keep you entertained. Grab a bite to eat at the extensive food hall, catch a movie at BCC Cinemas or keep shopping up a storm at one of the 140 other retailers in the centre.
Kmart Morayfield is open seven days: Monday to Saturday from 7am to 9pm, and Sunday from 9am to 6pm.